SUN RIVER FISHING – MONTANA FISHING LODGE
Sun Canyon Lodge Guided Fly Fishing Trips
The Sun River offers excellent fishing in a remote and scenic section of Montana. Our lodge is a
short 10 minute drive from the main river. We also offer trips on the North and South Fork of the
Sun River. A short boat ride across Gibson Reservoir delivers you to crystal clear water full of
excellent trout fishing.
Full Day: $500
6-8 hours long
8-3 or 4 pm
(Meet at the Lodge at 7:30 a.m. and plan to return around 4 p.m.)
Our Full Day Guide trips meet at the main lodge at 8:00 am and return back to the lodge
between 3-4 pm.
This trip for 1 or 2 anglers includes:
Casting lessons for beginners
A sack lunch
Non-alcoholic beverages
Flies
Terminal tackle:

Rods and reels (Or bring your own)
Transportation to and from the lodge

NOT INCLUDED:

Fishing License (www.fwp.mt.gov)
Waders and boots (If needed)
Personal items (Sunscreen, sunglasses, hat, gloves, rain gear, etc.)
Gratuity for guide

Earlier or later meeting times can be arranged upon request
Half Day – $400
4 hours
8 a.m. until noon
(Meet at the Lodge at 7:30 a.m. and return by noon)
North and South Fork trips – $500
Only available June-Beginning of August (Dependent on water conditions)
Price includes everything listed above and a boat shuttle for 1 or 2 anglers to the head
of the lake
50% deposit at time of booking
Cancellation fee 7 days before trip.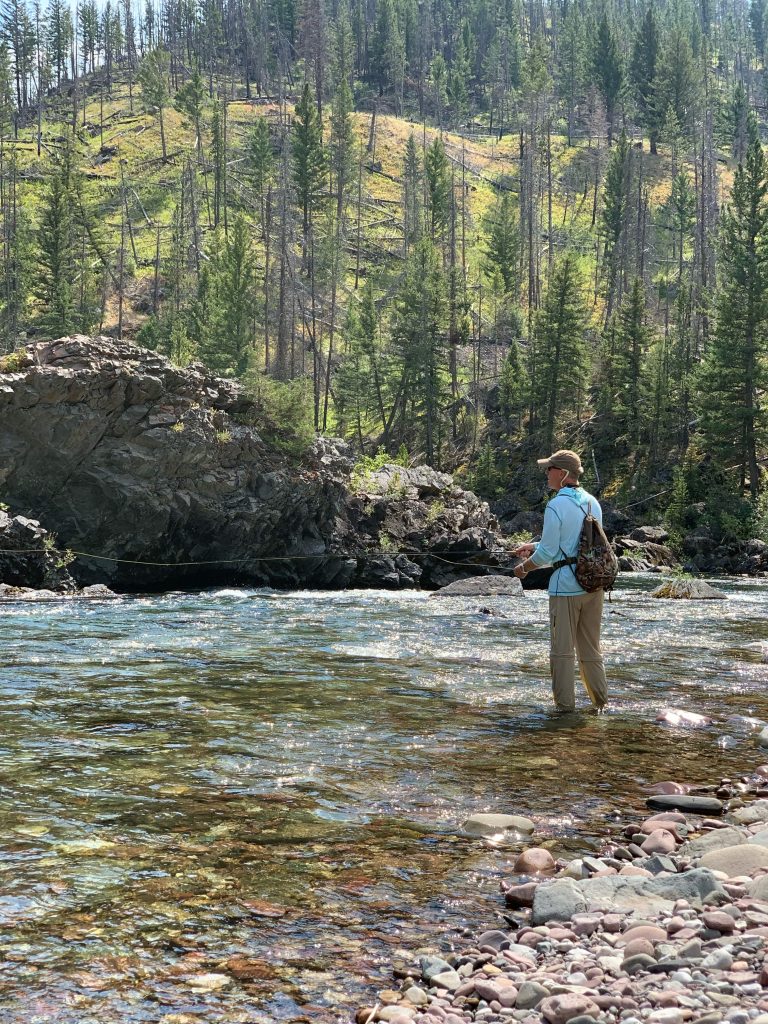 ---
Sun River is born in the high country of the Bob Marshall Wilderness, and grows rapidly to a sizable fishing stream that flows some 30 miles through the most magnificent mountain scenery in America.
While luring the elusive hard-fighting native rainbow and cutthroat trout from clear cold waters, it is not unusual to view deer, elk and many other forms of wildlife.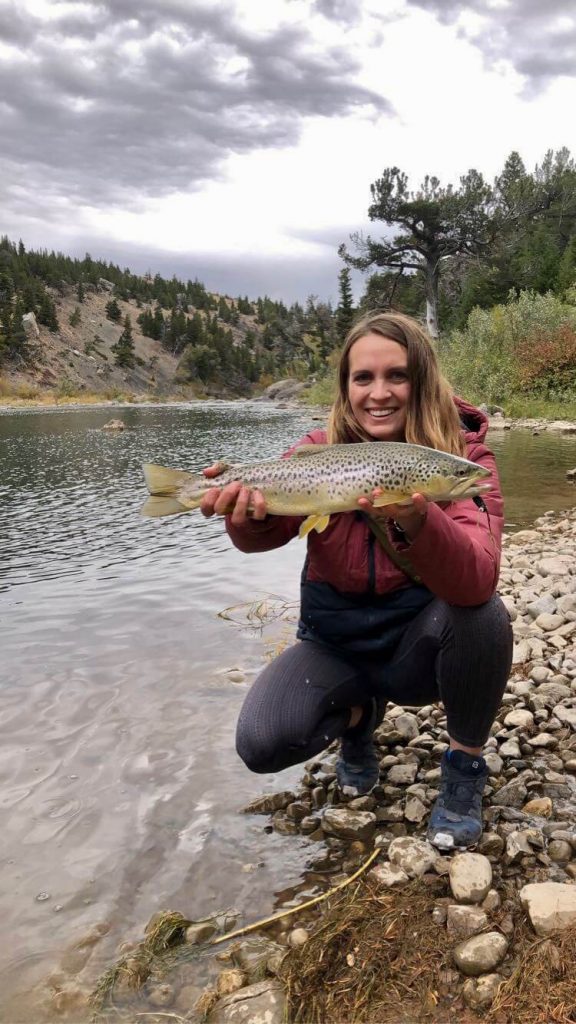 The Sun River is graced with long, low banks. This makes the "Sun" a fly-caster's dream. The fishing in the back country is at its best from mid-June through October, with water levels dropping very little from July through October.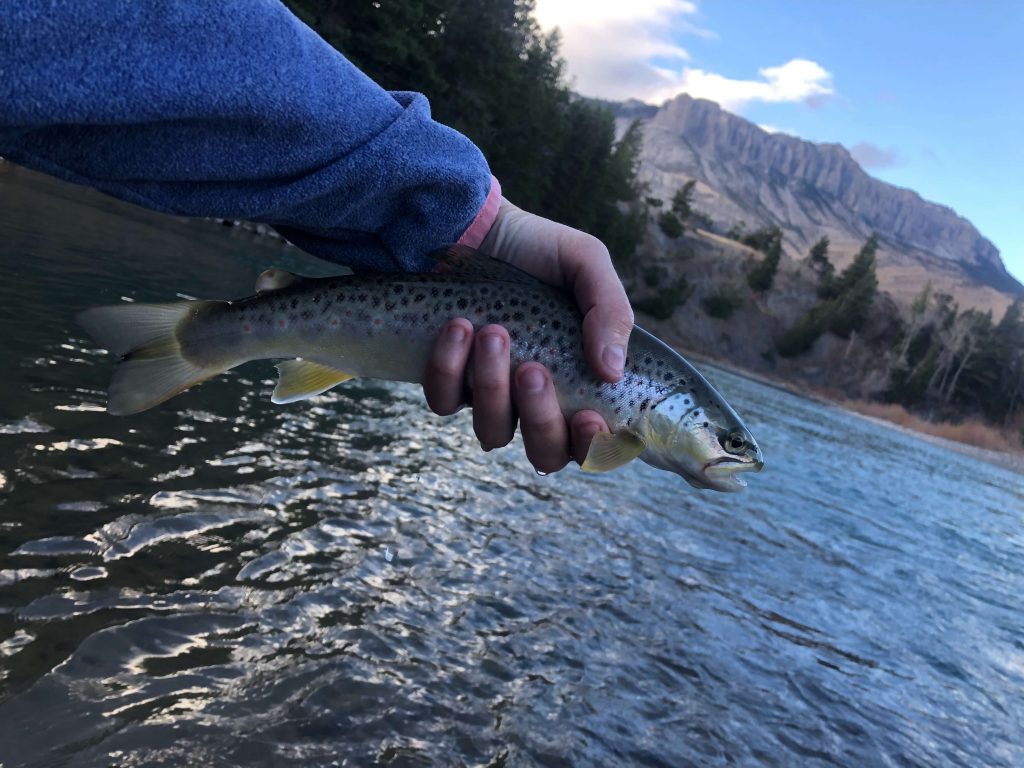 The fishing in high mountain lakes begins a little later, usually about mid-July or whenever the snow melt allows passage into high altitude lakes such as Bear Lake.
Bear Lake is a jewel-like body of water set in a crater shaped bowl not far from the Continental Divide. Plans are best made to be there in early August.
The North Fork of the Sun River winds its way out of the wilderness where it is joined by the South Fork to make Gibson Reservoir, which is a man-made flood control lake. Fishing in the lake by boat or from shore is often fantastic. Bring your family and your fishing poles.